Let's see.. it was a busy weekend for me, so we'll recap that first :)
Friday night was mostly WoW, trying out new things from the patch, and doing some Outland questing with our Horde characters, newly 58!
Saturday was Andy's 5th birthday. In the morning I did the breast cancer walk downtown, while hubby did some cleaning and baked two cakes. When I got home, I took a quick shower, and got to decorating said cakes. I felt like I made a mess of last year's, and I vowed to do better this time around! Andy said he wanted a Lightning McQueen cake, and Meijer only had Winnie the Pooh stuff, so I bought some red and black frosting, and some small tubes of red, yellow, blue, and green, to write with. I also got a plastic Lightning toy, to put on the top. Here is the finished result (which I am very proud of, by the way):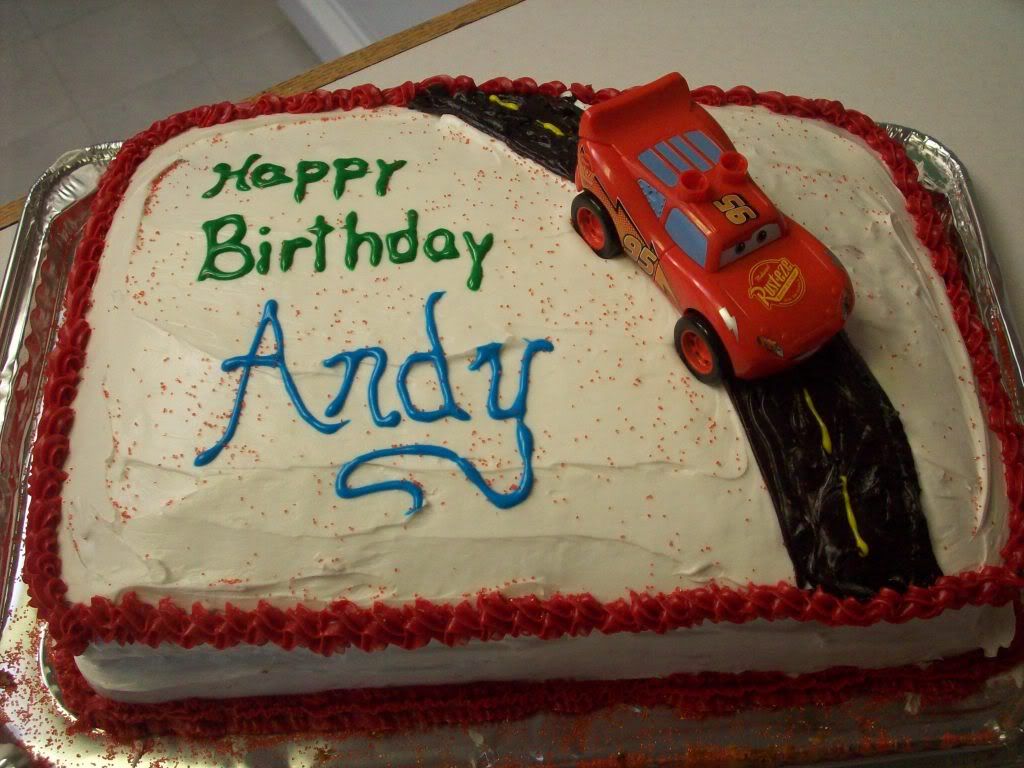 Not long after that, hubby went to get pizza, and the guests started arriving! Just family this year, but maybe next year we'll have a party for his classmates as well. He got lots of presents, and he was a very happy boy by the end of it all!